Stationary phase
The stationary phase of addiction treatment lasts up to 14 days, in case of difficult cases addiction treatment may last up to 21 days.
Addiction treatment clinic
Medical care is provided by doctors and nurses on 24 hour duty 7 days a week. Medical staff includes psychiatrists-addiktologists, intensive care specialists, neurologists, psychotherapists, psychologists, special educators. The addiction treatment clinic is fully equipped with modern medical equipment The main procedures and
infusion therapy are carried out in morning hours. After lunch the patients take part in group therapy and special education sessions conducted by our psychotherapists and psychologists, they pass different psychological tests and do recreational exercises. Massage, acupuncture and yoga training are included in addiction treatment programs. Regular walks out and other activities are provided on daily basis. The visiting hours are held on Wednesdays and Sundays. Our psychologists organize family therapy, aimed establishing the new relationships within the family, the formation of mutual understanding.
Patients and staff safety is guaranteed by guards and security agency. The patients are accommodated in comfortable 2 and 3 bedroom wards. Each ward has a bathroom, shower, wardrobe, TV set, bed tables. All rooms are cleaned twice a day.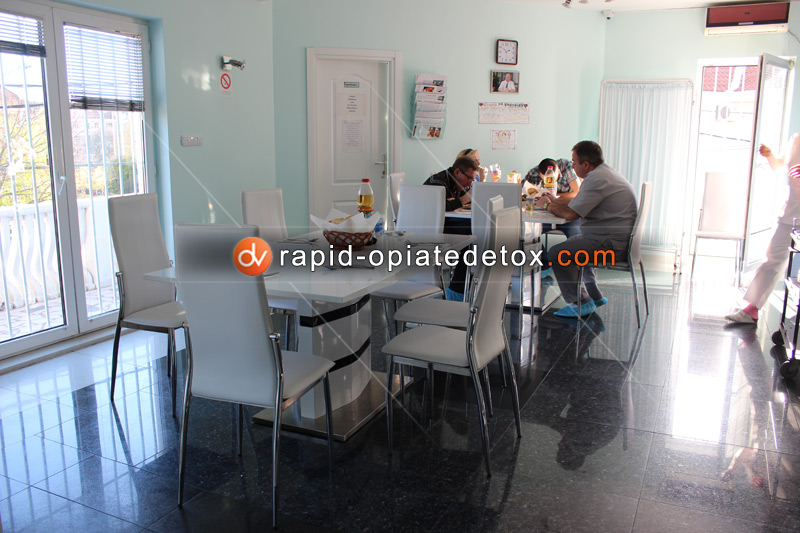 Meals include breakfast, lunch, dinner + fruits and juices / tea. Food is cooked at clinic's kitchen. The patient's wishes, food preferences, therapeutic diets, religious eating habits are taken into account
We meet the patients from other cities at the airport or bus/train station and provide free shuttle to clinic.
We also offer our help in obtaining Serbian visa for those foreign patients who need it.
At the request of the patients the guided tours, sightseeings, picnics is the option.
Bookmark & Share